Apartment for rent in 3 Luong Yen - Sun Grand City Ancora Residence
No. 3 Luong Yen
72-84-98-113-128-142-153 Area
2-3 Bathroom
2-3-4 Bedroom
Apartment for rent in No. 3 Luong Yen - Sun Grand City Ancora Residence.
LH Pham Hanh 0936530388
Number of bedrooms Area (m2) Full Basic Furniture
2 bedrooms 89.5 - 102.4 m2 17 million 22 million
3 bedrooms 112 - 124.8 m2 19 million 25 million
4 bedrooms 149.5 m2 23 million 28 million
Type of Advertisement
Property for rent
Created date
02/12/2023 08:17
Balcony view
Southeast - Northeast - Southwest - Northwest
Hãy gọi cho chúng tôi ngay để được XEM NHÀ NGAY và TƯ VẤN MIỄN PHÍ
Hotline: 0936 530 388
( Hỗ trợ tư vấn khách hàng 24/7 )
Apartment for rent in No. 3 Luong Yen - Sun Grand City Ancora Residence.
LH Pham Hanh 0936530388
SUN GRAND CITY – No. LƯƠNG YÊN

"Sun Grand City" is a luxury brand developed by Vietnam's leading real estate group - SUN GROUP.
Sun Grand City Ancora is a new project of luxury apartment segment launched in November 2016.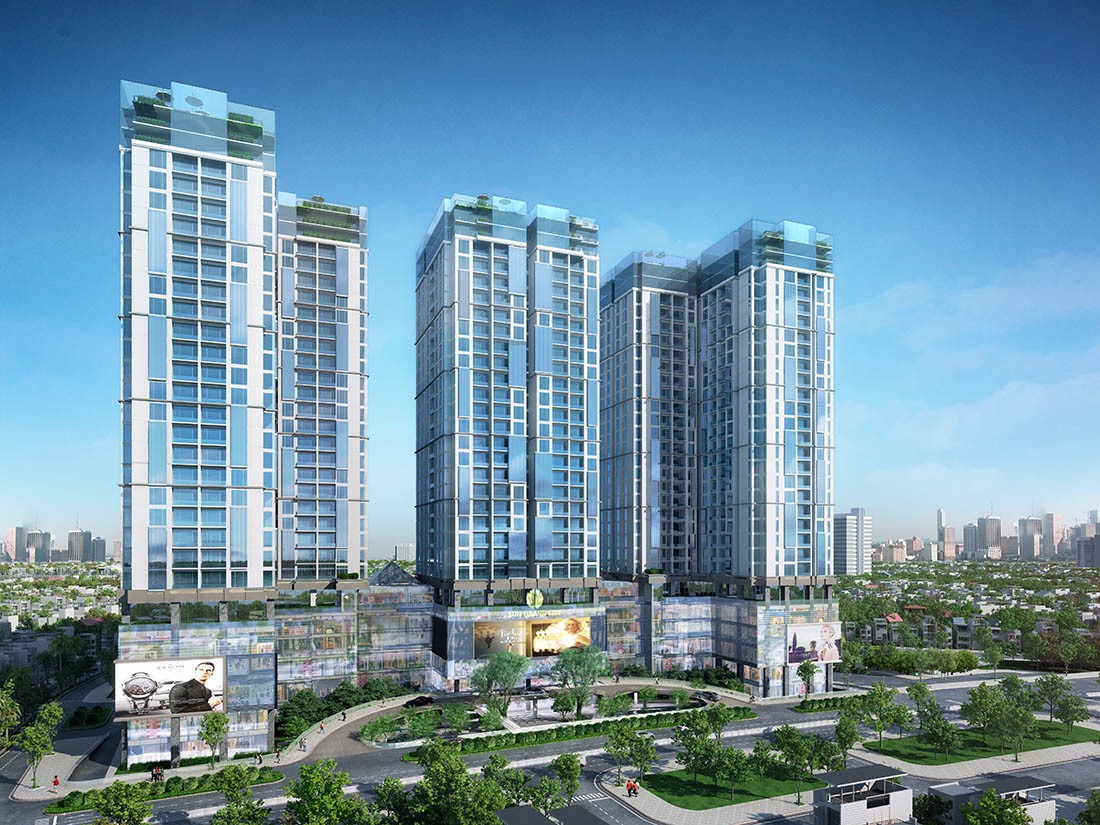 Ancora means "peacefully anchored place on the banks of the Red River" of happy people, anchoring the joys and anchors of An Lanh - Prosperity and all the good in life.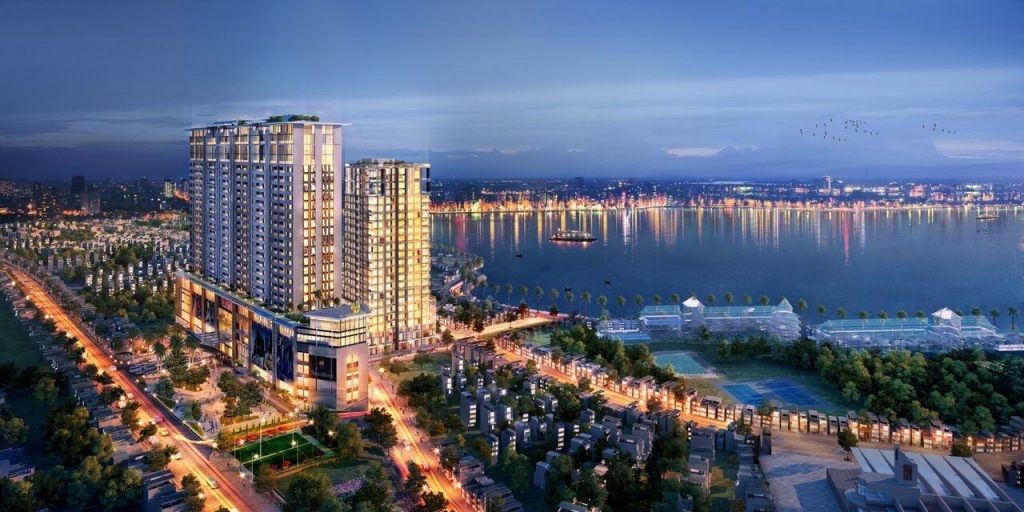 Trade name: Sun Grand City - Ancora Residence
Project location: No. 03 Luong Yen, Hai Ba Trung, Hanoi
Owner: SUN GROUP
Type: Luxury apartment.
Project scale: The project includes 03 towers T1, T2 and T3 with a total of 679 apartments
PROJECT LOCATION
Ancora Residence is located at No. 3 Luong Yen, in Hai Ba Trung district - the inner district with the hottest position in Hanoi.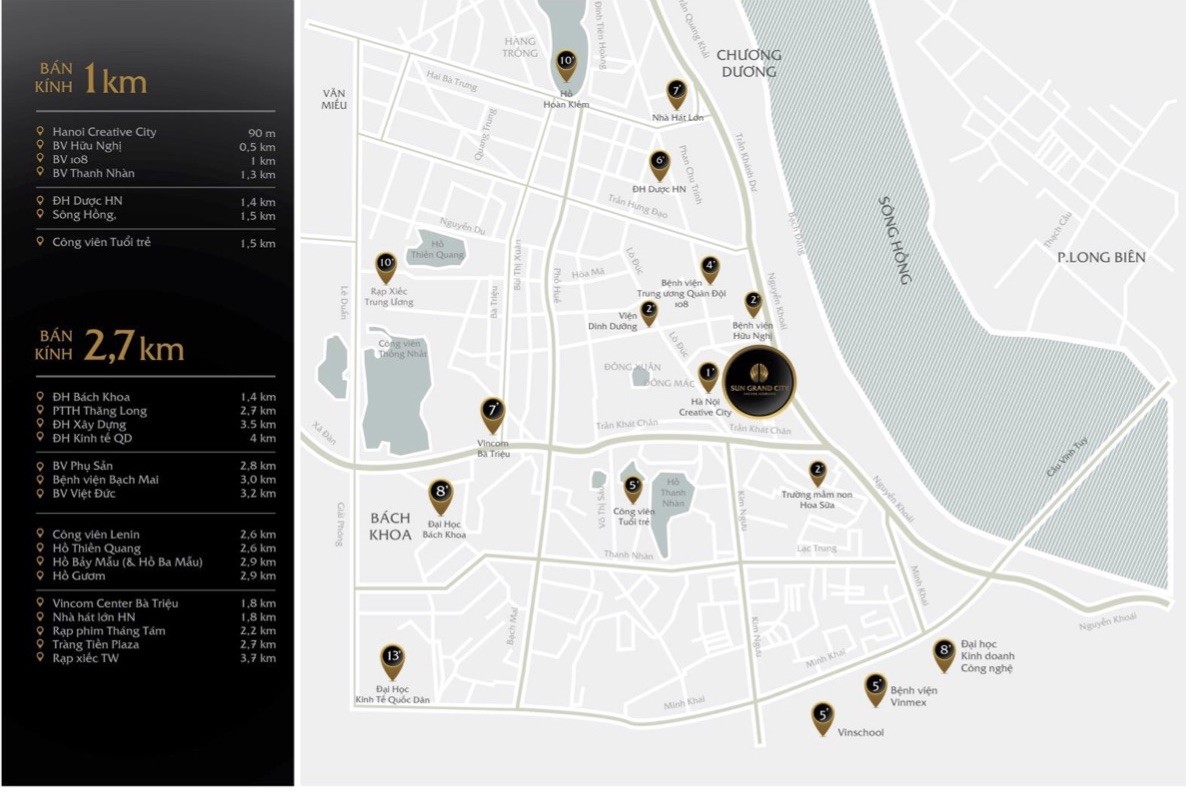 Sun Grand City Ancora is located at the position of 1-0-2 with the Red River view very cool and fresh.
Located on a "clean" land lot with extremely good feng shui and outstanding construction quality, it brings satisfaction to both customers who need to stay and invest.
Within a radius of only 3.0 km around the project, it is possible to visit key services and entertainment areas of the capital such as:
➠
Cluster of cultural and entertainment spots
- Sword Lake 2.5km
- Thien Quang Lake 2.6km
- Lenin Park 2.6km
- Vincom Center Ba Trieu 1.8km
- Hanoi Opera House 1.8km
- Trang Tien Plaza TM Center 2.7 km
- Park of youth 1 km
➠
Cluster of top 1 educational sites in the country
- Hanoi University of Technology 1.4 km
- National Economics University 1.4 km
- University of Civil Engineering 1.5km
- Thang Long High School is 2.7 km
- HN Pharmacy University 1.4 km
➠
Top health care cluster
- Hospital 108 1km
- 0.5km Friendship Hospital
- Thanh Nhan Hospital 1.3km
- Bach Mai Hospital 3.0km
- Viet Duc Hospital 3.2km
- HN Maternity Hospital 2.8km
PROJECT SCALE
Ancora Residence No. 03 Luong Yen project is built on a land bank larger than 22,000m2 with a construction density of only 30% as one of the projects with a rare low density of construction.
The developer spends most of the land building infrastructure, greenery and utility services, providing the best quality of life for Ancora Ressidence residents only.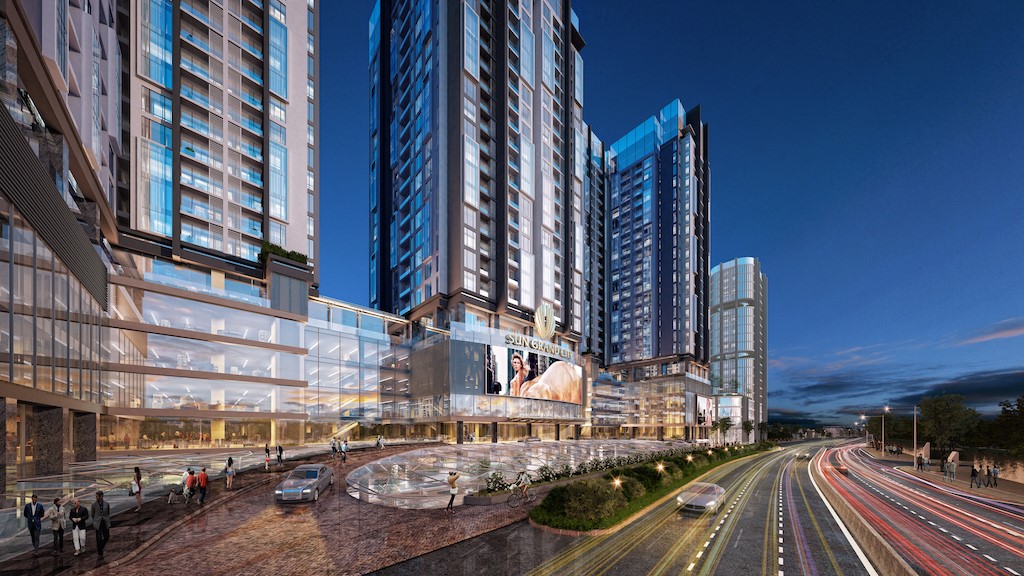 Construction area: 5,900m2
High floor: 25 floors of apartments + 3 basements (accommodating about 1,800 parking places)
Total number of apartments: 679 luxury apartments, including 31 luxury penthouses
➠ The number of parking places is expected to be ~ 3 times the total number of apartments.
HIGH-GRADE FACILITIES IN ANCORA
Owning a prime gold position, it is not difficult to understand when the Sun Grand City apartment project inherits a superior and class utility system.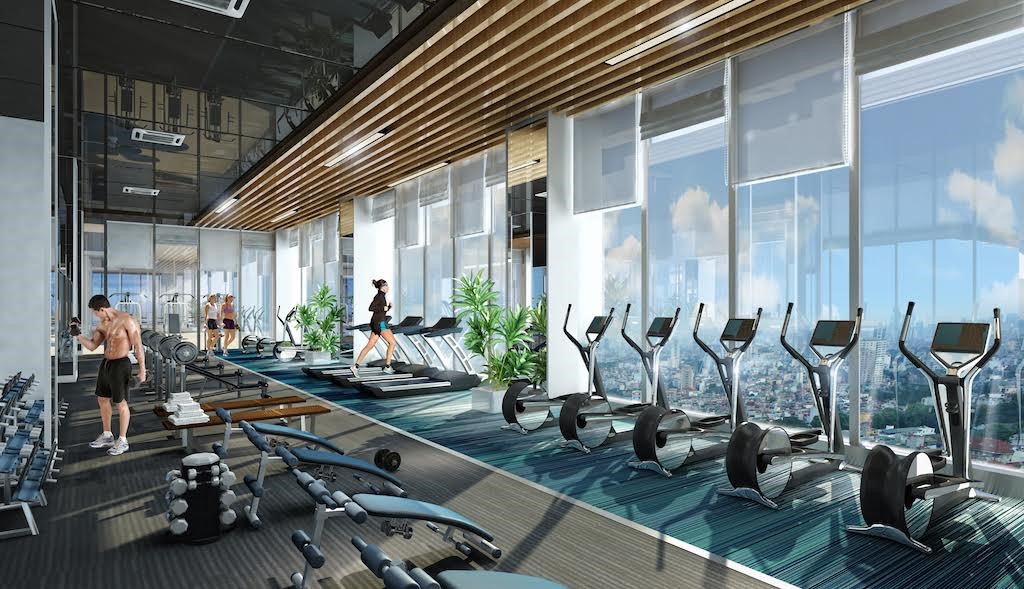 Full and modern internal utility system right in the 3 Luong Yen Apartment Building, now customers will experience a full utility life right in the apartment building.
Sun Grand City Luong Yen internal utility
+ Commercial services, Super Market is built right on the ground floor of the apartment building with all necessary items to meet the shopping needs of Sun Grand City residents.
+ Refreshment area, Fast Food
+ Sun Grand swimming pool
+ Spa, beauty area brings comfort, confidence for life
+ Green park area, apartment building designed according to green standards, environmentally friendly, so investor Sun Group has focused on designing in harmony with nature when each apartment is experienced with greenness,
fresh.
+ Security and security services 24/24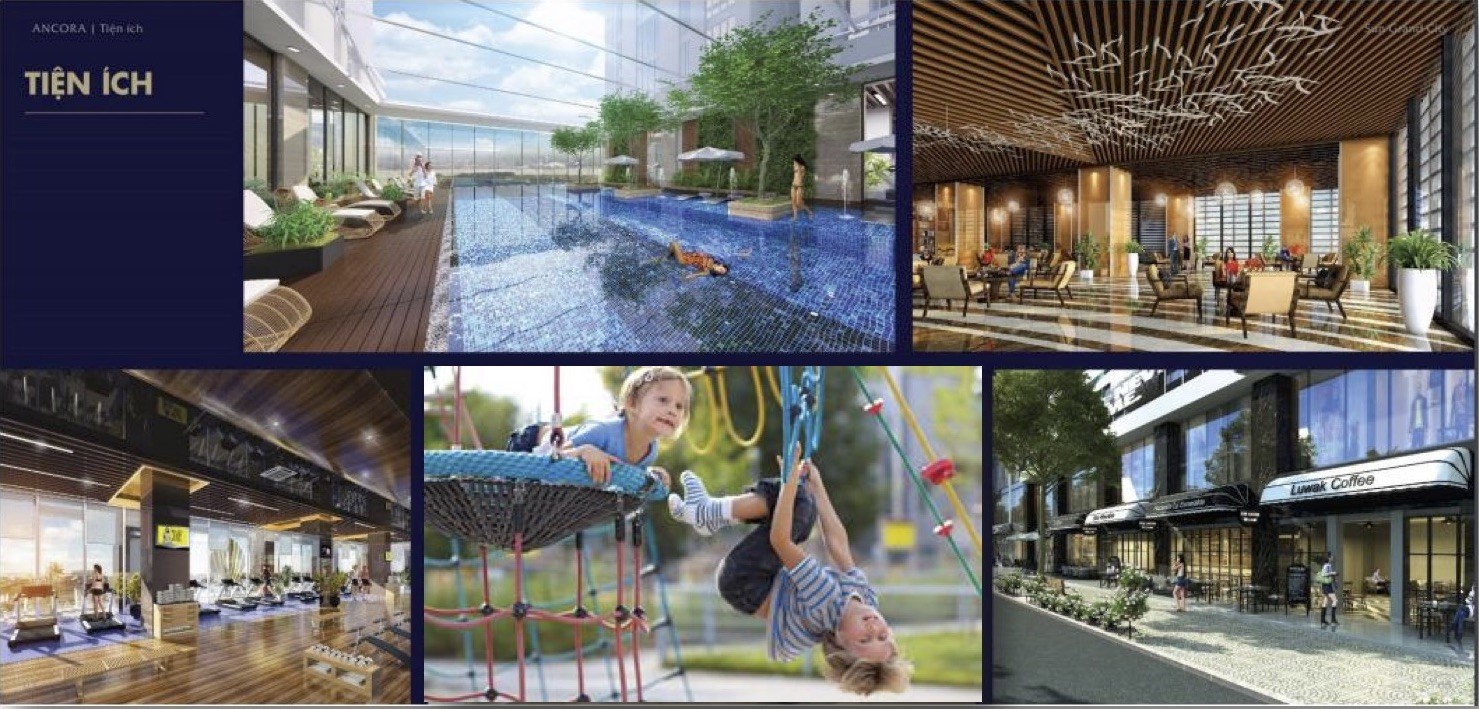 Around the Sun Grand City project is a complex of technical and social utility services within a radius of less than 1 km.
- Preschool, Junior High School, Tran Nhan Tong High School, Hanoi University of Business - Technology, KTQ University, Pharmacy University ...
- Trade center, Supermarket, Flea Market ..
- Central Hospital of 108 Army, Friendship Hospital, Eye Hospital ....

Typical grounds: